On Sunny Saturday around December last year, I married my husband on a top of a hill facing the famous and beautiful Taal Volcano Lake, Philippines. It poured for part of that day, but thanks to careful planning — and, you know, being really excited —I barely noticed. The wedding ceremony went on with a bright shining sun and a cold windy breeze.
As a girl I always dreamed of having a fairytale wedding venue and arrangement. I knew I wanted the event to happen somewhere very green and has a nice scenery.Something whimsical where I can see some flowers, hills or lake. I planned for almost a year and a half to find the best place and not to worry about the weather. Most of the garden wedding venue has tents, pavilions and small ballroom as their backup in case of any weather changes.
This article provides some ideas for you to consider when planning your outdoor wedding, to ensure that even if the weather isn't on your side, good planning is and the wedding will go ahead according to plan.
Choose the Best Location that Suits your Theme
1. City/Country Botanic Gardens
The Garden is the most beautiful venue in most of the highlands locations, and a wedding here will take your breath away.
Whether you're interested in a fully catered affair or an intimate morning ceremony, you'll find the
Garden an unforgettable setting for your once-in-a-lifetime event.
Lake Garden Kuala Lumpur Malaysia
2. Retreat Places
Affordable and convenient lodging for guests. If you are on a Budget, this wedding venue is really suitable for you.
It provides stunning outdoor wedding areas as well as an indoor option.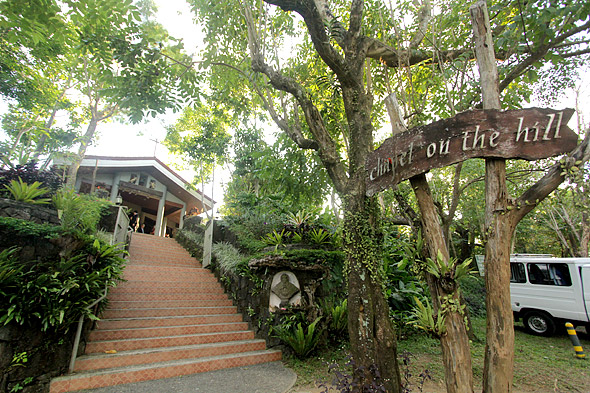 Chapel on the Hill Tagaytay Philippines
Clear Water Resthouse Tagaytay Philippines
3. Bed and Breakfast
Besides from the garden view. Bed and Breakfast can also provide catering service for your wedding reception. It is alot cheaper than booking
a catering service and booking a hotel room for your relatives.
Sonya's Garden Tagaytay Philippines
4. Hotel Gardens
If you are looking for an elegant and sophisticated venue, A hotel garden wedding is just nice to impress your guests.
Although Hotel Gardens can cost alot, you won't regret having your ceremony/reception there.
From a bride's first step into the hotel's grand entrance to a couple's first dance in the Grand Ballroom,
every moment is designed to last forever.